Servo Drives & Motors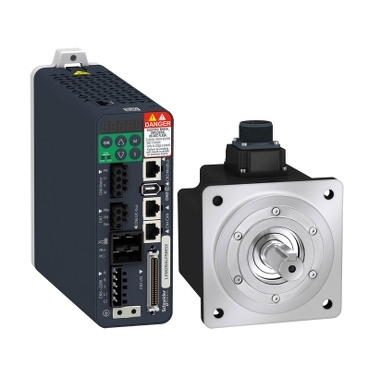 Lexium 28 & Motors
The Lexium 28 range is defined by AC-servo drives LXM28 for combination with AC-servo motors BCH2. The Lexium 28 range offers predeterminated combinations to suit the requirements of motion control applications and optimize the performance of the installation. The bundle of a servo drive with its related servo motor is designed to cover a nominal power from 50 W up to 4.5 kW.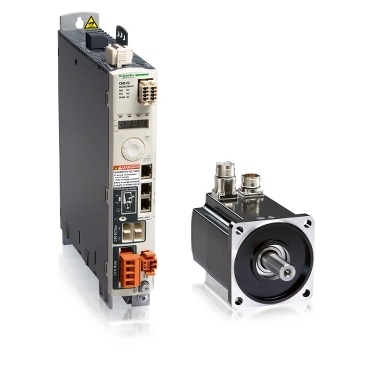 Lexium 32 & Motors
The Lexium 32 range of servo drives includes four servo drive models with power ratings from 0.15 to 11 kW and the servo motor ranges BMH and BSH series.
For the Leading Edge.
Superior performance and compact design.
Simplified engineering, installation and commissioning.
Open for the world of motion.
Integrated safety.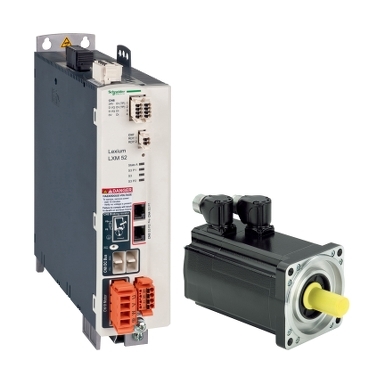 Lexium 52 & Motors
In a conventional stand-alone design with integrated 3-phase power supply, Lexium 52 series servo drives are particularly well suited for economical configuration of servo drive solutions with self-contained single axes. The drives communicate via Sercos with the PacDrive 3 controller and offer embedded digital I/O. They are available in five different power levels, ranging from 1.5 to 24 A continuous current and 6 to 72 A peak current.