Material Handling
We can offer you material handling automation of solid, liquid, semi-solid and powder. We can do conveying, batching, weighing, etc.
Brochure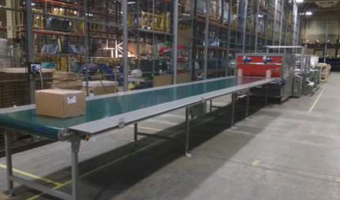 Pick & Place
Constant Feeding
Weighing & Batching
Filling, Packing & Palletizing
Material Handling in Pre - Production Area
Material Handling in Post - Production Area
Liquid Transfer from Bulk Storage to Batching
Custom made System Design for Belt Conveyor, Screw Conveyor, Pneumatic Conveyor, etc.
Reporting
Time Stamping
Repeatability
Higher Accuracy
PLC Based System
Ease of Maintenance
Reliability of Hardware
SCADA for Monitoring, Controlling & Reporting